Dear Dallas Business Owners,
I want to thank you for your commitment to serving our community during these difficult times.
Dallas, like all cities, was hit hard by the COVID-19 pandemic.
Our residents and businesses have struggled because of the necessary restrictions put in place to maintain public health. But I believe Dallas has both the assets and the people to become a national leader in economic recovery.
That is why I am proud to help launch Dallas Forward, an online resource hub developed with the help of several community partners. Dallas Forward will streamline access to the support services available in our community, including funding resources and technical assistance through coaching services.
This resource hub will help enable the short-term recovery of our economy and ensure our continued prosperity.
Together, as one city, we will emerge from the COVID-19 safely, and we will bounce back stronger than ever.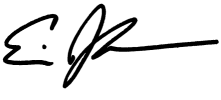 Access PPE Supplies
View sources for accessing Personal Protective Equipment (PPE) for your business
About Dallas Forward
Dallas Forward is a coalition of private and public partners dedicated to inclusive growth through the support of small business during COVID and beyond
Read the Latest
View the latest news and events from Dallas Forward.
Request Help
The Dallas small business support ecosystem is ready to provide coaching and technical assistance for your specific needs. Please contact us below to access the resources:
Connect to the Dallas ecosystem of small business support services via Dallas Builds